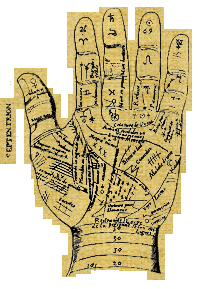 Responses
Iíd like to express my boundless gratitude to Tatiana the clairvoyant, she helped me to get back a very big sum of money that I thought to have been stolen. I had always been sure that all of it was a fake and all of them were frauds. Then, by chance, I became convinced that Tatiana was really a clairvoyant. Iíll now recommend her to all my friends. Thanks again!!!


Natalya Nikolaevna Fedorova




I thank Tatiana for helping me to cure my son and my daughter-in-law from alcohol addiction. Now Iím calm as a mother, they donít drink any more and bring up two children, of 11 and of 13. She has helped me a lot, may God bless her.


November 17th, 2002
Egorova




Dear Tatiana!
Iím writing these lines because I am overfilled with new feelings. Thanks to You, the only joy of my life, my beloved wife, came back to me. Before that, alcohol was my only joy. I hate it! Thank you for opening my eyes, I was able to re-see the world with new, sober eyes. My wife and my children express through me their gratitude. Thanks and once again thanks.


Mikhail.




Thanks to Mistress Tatiana, the man I love came back to me after long years of expectations, and we are happy again. We are planning to get married soon. Every day brings us joy. We are eager to live and to be glad in it. 'Ó


Regards,
Galina.




Thanks to Tatiana, my health became much better. I had often been ill with viral diseases, missed school and became behind the school program.
Yet, according to our friendsí advice, my parents brought me to Tatiana.
She really saved me. Iím very grateful to her.


Regards,
Katerina, 8th year student




I came to Tatiana when I was desperate and no one more could help me. I had never believed in magic, but after numerous problems attacked me, I decided I had been overlooked. I addressed many mages but it was only here, at Tatianaís, where I got real help. She neatly explained me the reasons of my misfortune and told me what she would do to eliminate it. I did not believe her at first, but, gradually, I began doing well. Tatiana fulfilled 100% of the promises she had given me.
Now I am happy, healthy and successful again!
With boundless gratitude and respect,


Nelly Kondratova




I thank Tatiana for helping me to cure my friend Ivan from alcohol through a photo. Thanks a lot to Tatiana! May God guard her! She does miracles! I wish health, happiness, success and family happiness to Tatiana, a wonderful woman.


Deep respect,
Valentina Mikhailovna. November 23rd, 2000




Dear Tatiana!
Iíd like to express my great gratitude for your priceless help. After I met you, my business became quite successful. It became prosperous, my competitors at last left me alone, my income grew. My life in general became better and calmer. So, thank you very much. I wish you to be as successful as I am now.


Respect,
Ruslan.




Thanks to Tatiana for bringing me back to life, for giving me back a destiny I considered lost. No one had been able to help me in 5 years. I am no more lonely, I have met a man I love. And I am happy now!
I thank God for letting me meet that wonderful healer.


Marina.
17.01.2001




Iíve had an occasion in my life when I had to make a difficult choice and I was afraid of making a mistake. When I came to Tatiana, she held a clairvoyance seance and told me what would happen if I made one choice and what if I made the other. It was that calculation that helped me to act correctly.
If you are confronted with a difficult choice, consult Tatiana. She will surely help you.


P. Sergeev
17.02.2003




I came to Tatianaís salon for the first time 7 or 8 years ago. She then helped me to solve a complicated and rather delicate problem. Since then I visit her like a visit a doctor, twice a year. She answers all my questions neatly, in details. Many of my friends have addressed her by my advice and she helped many of them. She is a very skilful and qualified specialist. I advise you, if you have any problems, to contact Tatiana.


Lyudmila Koval
11.06.2003




My husband left me a year ago. I spent two months as in a nightmare; I wasnít able to do anything, my hands refused to work. My friend told me I should visit Tatiana the clairvoyant, but I had never believed in all that thinking that man should organize his life himself. I spent half a year more trying to solve my problem. But when my last hope crushed, I was decided and visited Tatiana.
A very nice and friendly woman met me. I felt warmth and calmness radiated by her.
After she saw my problem through clairvoyance, she determined neatly the cause and told me which rite would help in my case. In a month after the rite being held, my husband began calling me, though he had in no way contacted me before. In one more week, he invited me to a restaurant. Well, in two months after Tatianaís seance we started living together again.
Beside the rite, Tatiana gave me useful recommendations that help me still now in my relationships with my husband. Iíd like to thank you, dear Tatiana, for everything you have done for me.


Great Respect. Elvira Sakhutdinova.
24.08.2003




I am 25 and until recent time I had almost no relationships with guys, I thought Iíd never have any. One friend of mine once said I had been overseen. I grasped that idea and began to call magic salons. I donít know why but I decided for Tatianaís magic salon and now I think that I had enormous luck to have come to her.
She made a diagnostics seance and found a celibacy crown on me, she was even able to tell me who had made it, but thatís of no importance. She made a rite to quit that nasty incantation. All my friends started telling me I was blooming. That gave me self-confidence, I was always at high spirits. Naturally, that could not remain unnoticed. Now Iíve been living for almost a year with the person I love. Thanks Tatiana for my happiness.


Olya Buzeva
05.02.2003 ".




Thank you dear Tatiana for curing our son from his terrible disease, alcohol addiction.
Only thanks to you he returned to normal life, brought back his wife and his daughter. Now he has found a job. Everything became alright thanks to you. May God bless you!


Nikolay Sergeevich
15.04.2004 ".




Mistress Tatiana really helped me to escape death. She held a clairvoyance seance during which she saw that a trip abroad would be a mortal one for me.
I postponed my plans, though I doubted the predictions a lot.
In some time I knew that the bus by which I had to travel to the gathering, crushed. Many people were seriously injured.
Like many people, I didnít believe in magic. But now Iím doubtless.


Vika
28.01.2004 ".




Dear Tatiana! Iíd like to tell you of my boundless gratitude for all the good youíve done to me. You helped me greatly to organize my life, bring back harmony into my family. I wish you health and power to help people!


Svetlana
15.05.2004 ".